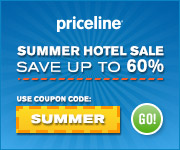 ---
California Adventure
A Bugs Land
General
Cars Land
General
Condor Flats
General
Entrance and Sunshine Plaza
Entrance and Sunshine Plaza - Retired!
Golden State
General
Golden State Theatre
Grizzly River Run
Redwood Creek Challenge Trail
Hollywood Backlot
General
Pacific Wharf
General
Paradise Pier
Ariel's Undersea Adventures
Boardwalk
General
Silly Symphonies & Garden Café Area
Tower of Terror
General

---
Disneyland
Adventureland
East Entrance
Enchanted Tiki Room
General
Indiana Jones
Jungle Cruise
Pirates of the Caribbean
River Belle Terrace
Tarzan's Treehouse
Critter Country
General
Fantasyland
Fantasyland Theater
General
It's A Small World
Matterhorn
Pixie Hollow
Sleeping Beauty Castle
Triton's Garden - Retired!
Frontierland
Big Thunder Ranch
General
Rancho del Zocalo
Thunder Mountain RR
Main Street USA and Park Hub
General
Main Street USA
Mickey Mural
Park Hub / Bronze Statue
New Orleans Square
General
Haunted Mansion
Rivers of America
River Perimeter
Tom Sawyer's Island
Tomorrowland
Autopia
Finding Nemo
General
Space Mountain
Toontown
General

---
Downtown Disney
Shopping Area
Middle Area
Near Disneyland Hotel
Rainforest Café
Ticketing Courtyard
General

---
Outer Park
Disneyland Hotel
Dreams Tower
General
Magic Tower & Check-In
Neverland Pool
Timeshare Sales Building
Wonder Tower
Disneyland Hotel and Downtown Disney Parking
General
Esplanade and Shuttle Drop-Off
General
Grand Californian Hotel
General
Outside Park Perimeter
Disneyland Drive
General
Paradise Pier Hotel
General
Pool
Parking Garage and Transport
General
Tram Area Park Side
General

Disneyland>Adventureland
---
---
Park: Disneyland
Area: Adventureland
Near: Tarzan's Treehouse

Common Name: Staghorn Fern
Scientific name: Platycerium bifurcatum
USDA Hardiness Zones: 10a-11
Pronunciation: plat-ee-SIR-ee-um by-fur-KAY-tum
Family: Polypodiaceae
Description: To 3' in all directions.
Foliage: Evergreen
Flowers: Spores on undersides of leaves.
Cultivation: Often mounted on large boards with sphagnum moss as a substrate, keep moist.
Natural Habitat: Grow on trees in tropical regions.

---